Amalia Hotel Delphi hosts the 7th Delphi Economic Forum
>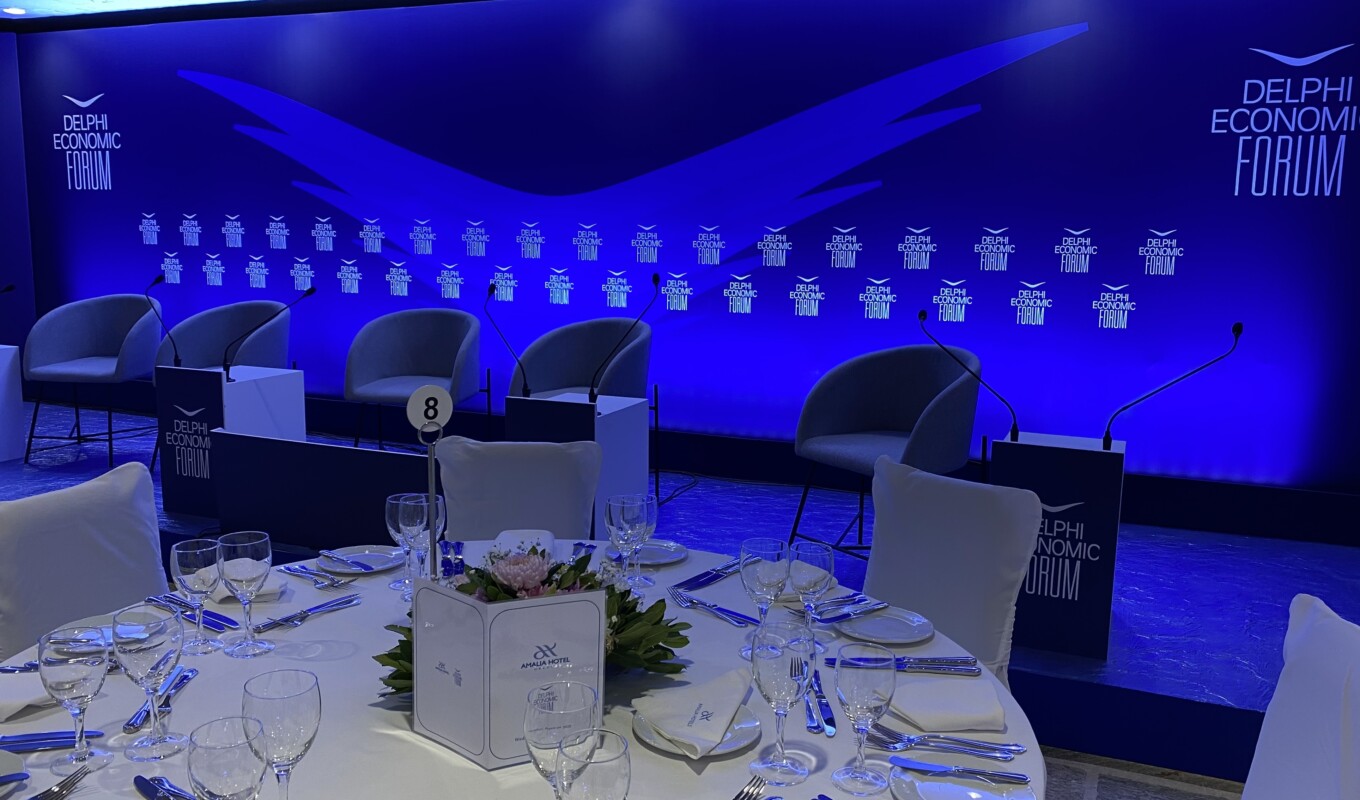 The premises of Amalia Hotel Delphi proved the ideal venue for a fruitful exchange of ideas and discussions
The 7th annual meeting of the Delphi Economic Forum was hosted with remarkable success at the premises of the Amalia Hotel Delphi as well as the Delphi European Cultural Centre from Wednesday the 7th until Saturday the 9th of April 2022.
As every year, the Delphi Economic Forum was organized under the patronage of H. E. the President of the Hellenic Republic, Ms. Katerina Sakellaropoulou. The annual meeting was honoured by the presence of the Prime Minister of the Hellenic Republic Mr. Kyriakos Mitsotakis as well as more than 800 speakers from 32 countries: European Prime Ministers, European Commissioners, ministers, renowned academics and scientists, well established leaders from the wider community of think tanks. The principle aim of the 7th Delphi Economic Forum, entitled "New Realities", focused on seeking answers to the main issues faced by modern society. Its thematic pillars extended over a wide variety of subjects matters regarding geopolitics and international security, the future of Europe, issues regarding sustainability, climate change, technology, education and civilization. The premises of Amalia Hotel Delphi proved the ideal venue for a fruitful exchange of ideas and discussions on recent developments on these matters.
In order to successfully fulfil the Forum's special needs, the premises of Amalia Hotel Delphi were carefully modified and the swimming pool area was transformed into a special conference hall. The balconies overlooking the scenic and colourful Itea bay, the bar and the lobby area proved to be the ideal spot for the participants and speakers to enjoy informal discussions under the sun. The hotel staff's high level of service and professionalism proved suitable to satisfy the guests' culinary expectations, contributing to the success of the Forum.
We therefore renew our gathering for next year's Delphi Economic Forum annual meeting to address critical matters of our common future!